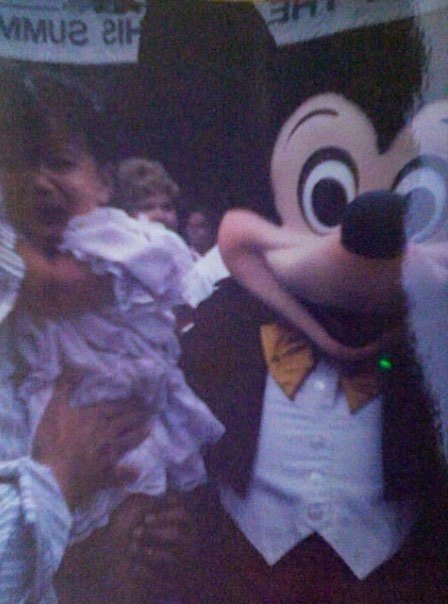 Ana Maria Defillo is a Caracas-born, Miami-raised, Dominican writer, producer, and unrelated third thing that reveals her quirky personality.
Before her career in television, she paved her road to hell as a Christian missionary, human rights graduate student, & nonprofit professional. Now she's spreading her gospel of cynicism as a comedy writer.
She studied sketch comedy, improv, and satire writing at the Upright Citizens Brigade, The People's Improv Theater, and Second City. So yea, she's heard of Del Close. (And that Viola Spolin doesn't get enough credit for her contribution to improv. Typical.)
As a late bloomer, Ana's a proud student of humanity. She lived on four continents while getting her Masters in Global Affairs from New York University, a graduate certificate in Human Rights from Columbia University, and a B.A in Cinema Studies from the University of Central Florida. She learned a lot, mostly how much the Florida public school system failed her, but owes a profane amount of that fake thing that governs everything. Her life's mission is to abolish the systems that uphold said fake thing with, yup, COMEDY! Yes, she knows. She lived it. Then studied it. Wish her luck.
Ana's writing has been featured in McSweeney's, Teen Vogue, Vulture, and more. Her TV credits include Desus and Mero on Showtime, The Read on Fuse, and The Vote on PBS. Ana is a proud alum of NHMC's Series Scriptwriters Program sponsored by Disney/ABC, NBC, and Netflix. Her high-concept dark comedy, Momentous, based on her time in a purity cult and the nonprofit industrial complex, won the Rooster Teeth BIPOC Fellowship Award at the 2022 Austin Film Festival. The same script was also a semi-finalist in the Comedy Teleplay and Warner Bros Pilot Award categories.
Thank you for reading this long bio. Ana was advised to showcase her "personality." Hope you have a great day!